Ensure quick and secure processing of transactions by availing of our Cryptocurrency Payment Gateway Development Services. We accept multiple currencies, affordable transaction fees, and robust security. we offer complete cryptocurrency payment gateway development services that enable you to develop and integrate multi-cryptocurrency payment processing gateway to their website or application.
Multi cryptocurrency payment gateway development processes transactions at a minimum cost through automated smart contracts. Payments can be sent & received in many cryptocurrencies simultaneously. They are high faster & facilitate more transactions and anonymity due to the presence of a blockchain network.
We have developed a white label cryptocurrency payment gateway that leverages the power of Decentralized Finance (DeFi) to execute cryptocurrency transactions seamlessly. It is backed by advanced features to support enterprises' fraud-battle!
If you want to provide your global merchants the ability to bill their customers in cryptocurrencies, this is the main product you want to white-label to get started
The Fastest-Growing Crypto Payment Network
Create your own secure cryptocurrency wallet by utilizing our ultra-modern Cryptocurrency payment gateway development services. we offer 100% customized, multi-currency, and secure mobile wallets with UI/UX design for daily purposes. We also offer payment gateway options through QR code, NFC, or URL.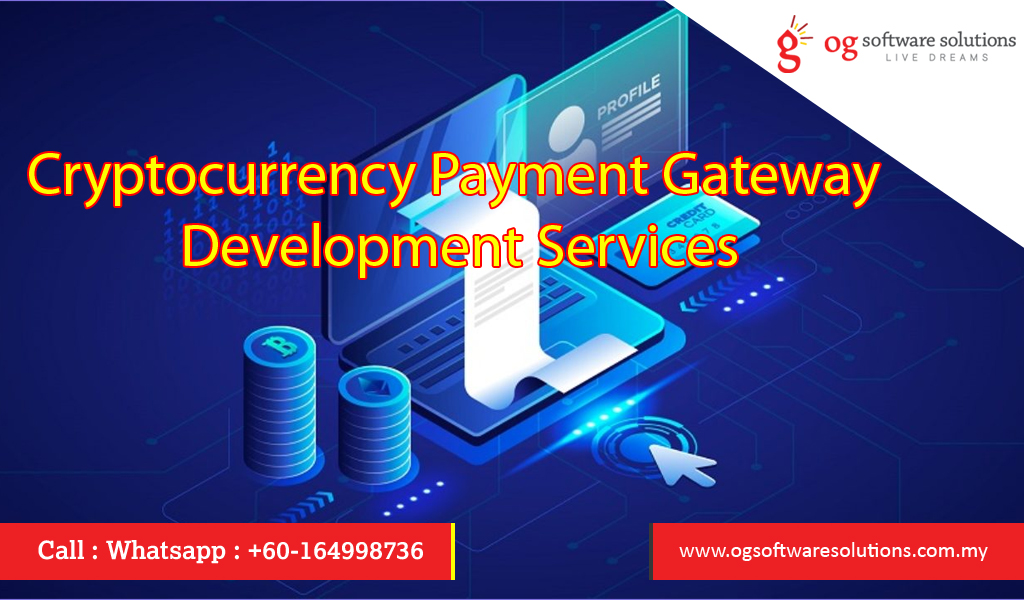 Our Crypto payment gateway development services are infused with liquidity from the trusted exchanges and third-party liquidity providers while ensuring maximum security, safety, and reliability. Our in-house Cryptocurrency payment gateway development team will ensure that your hot and cold wallets can be integrated into the payment gateway.
Benefits Of Cryptocurrency Payment Gateway Development
Global Payment Gateway Usage

Low Transaction Price

Secure Transactions

Faster Uptime

Multiple POS

First Mover Benefit

24/7 Withdrawal

New Customers
How to Accept Cryptocurrency Payments?
Cryptocurrency payments can be accepted by having either a secured payment gateway, compatible wallet system, a point of sale (POS) system/ NFC-powered product.
How does Cryptocurrency Payment Gateway Work?
A digital wallet will be used instead of traditional credit cards, right? You need to open a merchant account to start accepting cryptocurrency immediately. The cryptocurrency wallets can be either single currency / multi-currency wallets. The cryptocurrencies received can be converted into fiat currencies anytime by implementing the merchant's payment service provider or a cryptocurrency exchange service provider. Cryptocurrency payments do not have any chargebacks & also can be rapidly processed.
Fastest Transaction Time: We build user-centric gateways for quick and fast transaction time.
Seamless Conversion Mode: Customers can convert their fiat currencies into cryptocurrencies for payments without glitches.
Multiple Payment Methods: Convert your fiat currencies to cryptocurrencies via credit/debit card, wire transfer, or other cryptocurrencies.
Multiple Blockchain Currency: Integrate multiple blockchain networks like Bitcoin, Ethereum, EOS, and more, for payment gateway options.
User-based Controlled Funds: All kind of data's stored will be encrypted through state-of-the-art cryptographic techniques The Customers have complete control of their overall funds, private keys ensuring high-level security & 100% transparency
High Data Security: Data stored will be encrypted via the ultra-modern cryptographic techniques
Multiple Wallets: Customers can integrate multiple digital wallets to a single app to seamlessly transfer cryptocurrencies.
Multi-language Support: Customers can choose the languages of their choice including English, French, German, Mandarin, etc.
Transaction History: Admins & Customers can check all the transactions of the cryptocurrencies or digital currencies.
Two Factor Authentication: To enhance high security, customers will need to validate using the QR Code & OTP/Pin Code verifications.
Defi Cryptocurrency Payment Gateway Development
We ensure that customers have entire control and management of their funds through their exclusive private keys. It ensures a 100% transparent financial ecosystem without the involvement of any central based authority. Our Decentralized Finance (Defi) cryptocurrency payment gateway development services ensure
Ease of usage,

Non-custodial in nature

Embedded with institutional-grade security.
Multi Cryptocurrency Payment Gateway Development
Multi Cryptocurrency Payment Gateway Development Processes Transactions at low-level price through initiated the smart contracts. Simultaneously, Payments can be received and send in numerous cryptocurrencies. Faster & Facilitate more transactions due to the presence of blockchain technology. Actually, Multi cryptocurrency payment gateways are mostly used for international businesses and proposals. This kind of activity has different varieties of crypto coins and transactions without any 3rd party intermediaries. The benefits include lower transaction prices, ample flexibility as cryptocurrency can be converted to fiat currencies anytime, no chance of chargeback fraud activities, and a completely safe business zone.